Founded in 1996 by Nasser Niavaroni, Upper Cut Promotions is the longest operating combat sports company in Northern California, having promoted over 40 professional events at various different casinos, event centers and ballrooms, as well as the legendary Sacramento Memorial Auditorium.
Over the years, Upper Cut Promotions' events have served as the launching pad for the top professional boxers from the region. Sacramento area fighters such as Brandon Gonzales and Stan Martyniouk began their careers on Upper Cut cards before performing on premium cable outlets such as HBO, while eventual IBF world light flyweight champion Ava Knight made her debut with Upper Cut in 2007.
In addition to featuring the region's top young talent on the rise, Upper Cut Promotions has also promoted bouts featuring former world and regional champions. Former IBF world cruiserweight champion Kelvin Davis, former IBA world middleweight champion Eric Regan, former USBA light heavyweight champion Otis Griffin and former WBC USNBC super middleweight champion Mike Guy among other former champions have been featured in headline events.
In December of 2009, Upper Cut Promotions reopened the Sacramento Memorial Auditorium to boxing for the first time in several years, as former WBC world heavyweight champion Oleg Maskaev made a return to his adopted hometown to meet Nagy Aguilera. Maskaev already had a scheduled bout with the reigning champion Vitali Klitschko in the offing before Aguilera scored a knockout victory that many considered the upset of the year and only added another chapter to the lore of the legendary venue.
Prior to the rise in popularity of mixed martial arts, professional kickboxing was the other top professional combat sport in the United States. In May of 1998, Upper Cut Promotions hosted the ISKA world heavyweight championship bout between Dennis Alexio and Achillo Roger at the Sacramento Memorial Auditorium. 3,500 were in attendance and demand for adult beverages was so that the venue had to stop serving by the third bout, due to supply shortage.
As public tastes have changed, Upper Cut has changed with the times, hosting hybrid events that sometimes feature professional boxing, mixed martial arts and kickboxing on the same night.
---
About Nasser Niavaroni
In addition to creating and operating Upper Cut Promotions, Nasser Niavaroni has been coaching and training combat sports for over thirty years. Niavaroni has experience training wrestling, strength and power training, kickboxing and boxing. Prior to opening his own gym in 1991, Niavaroni trained clients at Body and Power and Gold's Gym.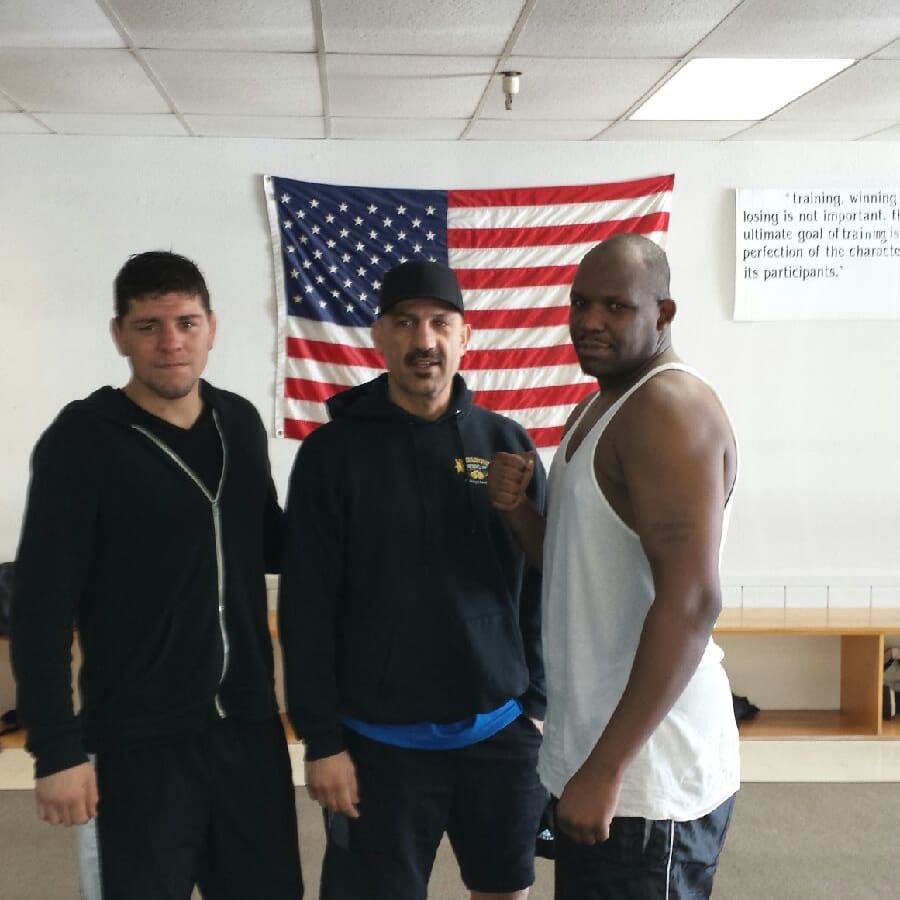 In 1996, the IKF voted Nasser Niavaroni Best Amateur Fight Trainer. Niavaroni trained and helped guide the career of one of the country's top kickboxers in his time Eric Regan, who headlined events as a kickboxer on ESPN, prior to moving to professional boxing where he was world ranked by The Ring Magazine, featured numerous times on national television and won the IBA middleweight championship. Few, if any, combat fighters have been as successful in two sports. Prior to his 2009 title defense against Andre Ward in Oakland, Denmark's WBA super middleweight champion Mikkel Kessler made Niavaroni's Kickboxing his home as he wound down camp for the bout.
In addition to promoting and training, Niavaroni is also a well respected matchmaker internationally, having booked talent for bouts all over the world. Local media such as KCRA 3 television and the Sacramento Bee regularly feature the goings-on at Niavaroni's Kickboxing Academy, Upper Cut Promotions' events and the fighters they promote.
Despite the attention and accolades he has accumulated over his many years in the business, Nasser Niavaroni continues to promote professional boxing out of his love of the sport as he continues his search for Sacramento's next world champion.